by Vicki Angland | June 15, 2020
The 2020 Waiheke Walking Festival
Newly extended dates for a new world
The Festival is going ahead and we have made some changes. Our aim is to attract a steady stream of happy walkers over a longer time, giving walkers a more intimate experience of the island, and enabling groups of walkers to comfortably socialise and support local businesses. We are excited to announce the Festival dates.
The 11th Waiheke Walking Festival
11th – 29th November …
A fabulous 18 days of walks, and each walk having only 20-50 walkers. Some walks will be repeated, to allow as many people as possible to enjoy them


Are you a walk and talk kinda walker, or a fitter and faster?
There will something for everyone in the 2020 festival! From music and art to conservation, penguins, private land treats and a Hikoi.
Or for the challenge seekers, 23kms at sunrise, mystery walks, and the mighty Te Ara Hura 100km track over 5 days.
This year we also are offering a 9-day version of Te Ara Hura, walking 9-12km per day, for those who want to tick this fabulous track off their bucket list.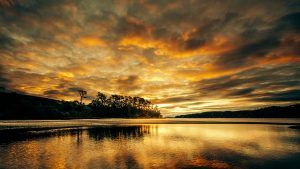 For a special festival treat, our 3-day 2-night Walk and Accommodation package…
Join a small group of fellow walkers for three fun-filled, active days. Bookings will open soon for the 11th-13th or 17th -19th November. Stay at the lovely and relaxed Kiwihouse in Oneroa, and enjoy daily walks with your group, plus join specially selected festival walks each day.
The package includes 2 nights accommodation with breakfast, picnic lunches for 3 days, all transport to and from walk start and finishes, ferry pick up and drop off, and a host each day to help get you sorted for the 3 days of walking adventures. (Does not include ferry tickets or dinners).
Come and join us for this unique opportunity to experience Waiheke the best way possible, one step at a time. Booking will open in June for this package!
Supporting our 2020 Festival.
A BIG thank you to our Presenting Partner Ray White Waiheke, and our Principal Funders – Patrons of the Waiheke Walking Trust and the Waiheke Local Board, and to our Major Sponsors Treescape and Make Tracks for your continued support of the Festival in 2020.
For more information on sponsorship or becoming a Patron please email us.
Some changes to our Friends Membership
Become a Friend of the Festival and support this amazing community event. Friends membership is just $100.
BECOME A FRIEND
To find out how to get priority walk bookings, and to support our festival through a tough year.
Happy walking everyone and we look forward to seeing you soon.
Your Waiheke Walking Trustees and Festival team
Tess, John, Linda, Denise, Mandy, Judy, and Vicki